Über uns
BAKERY LOOKS AHEAD
Get an exclusive look at the latest GEA bakery equipment, experience their functionality and how they contribute to the efficiency of bakery operations, allowing greater productivity and reduced waste, while resulting in lower carbon emissions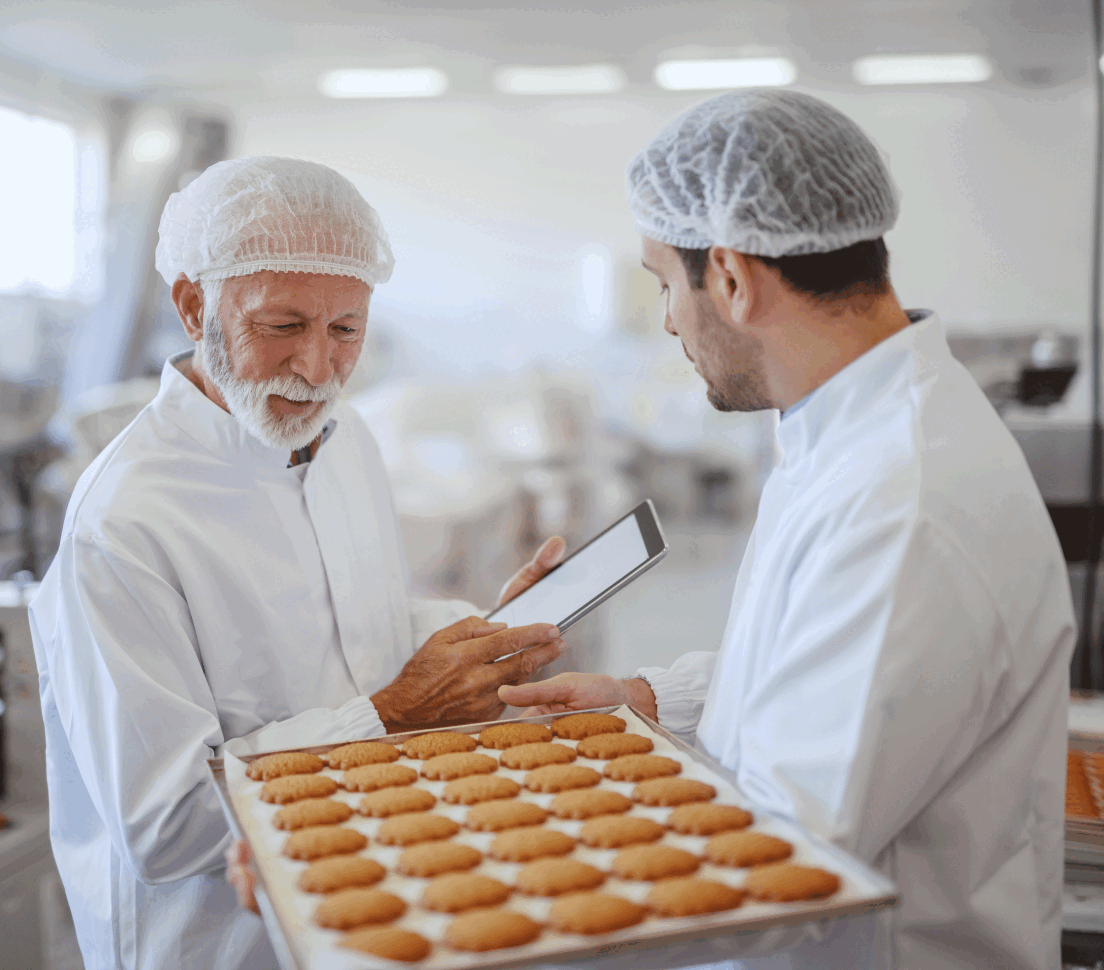 EXHIBITS
GEA Bake Depositor MO
This machine is designed to accurately deposit a range of products, including cupcakes, muffins, and brownies, with consistency and precision.
Reduction of pneumatic consumption and operating costs
New dosing/injection cylinder exclusion system
Recovery of kinetic energy from motors during baking
GEA Bake Depositor 2LC
This machine deposits a wide range of doughs, batters and fillings into trays. It is used to process high volumes of products such as cookies, and various soft dough biscuits.
Lobe pumps for high accurate dosing and higher productivity
40 strokes/m for Depositor and 100 strokes/m for Wirecut)
Possible to use the machine on standalone or integrated on a line
GEA E-Switch Bake
This product seamlessly transitions between electric and gas modes by removing the gas components and installing the electric heaters.
Reduced maintenance and gas expenses
Carbon-neutral baking thermal process
Safer production plant environment
New Bakery Experience Center
Get to experience the new BEC, a state-of-the-art technological center, where clients can develop, test, and launch new products, under our
technologists' guidance. This innovative center allows users to cut production starting time and save resources in the process.
Smartcontrol for bakery
A user-centric interface, with the purpose of monitoring a line performance and status.
Empowering efficiency and quality with performance trend visualization
Seamless performance and control over a production line
Enhanced user-centric interface focused on support & problem-solving
Tasting events
Our bakery applications, Cakes & Pies, Soft Dough Cookies and Hard Sweet Biscuits and Crackers, will each have a dedicated corner on the exhibition floor where tasting events will take place throughout the trade fair, which allows visitors to experience the various samples that shape up the bakery Business Unit in GEA.